R

ogue River Shuttles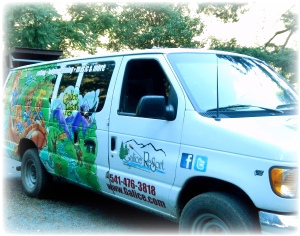 The Galice Resort is the Rogue Valley's largest and most respected shuttle service provider. We employ top-notch drivers, a variety of shuttle vehicles, and obtain liability coverage to protect you in any situation. Big or small, we can shuttle them all!
If you're a single person who needs a ride from the airport, or a small group of friends who want to tour Southern Oregon's famous wine and farm country, or a large organization that needs multiple vans to safely carry folks from event to event--Galice Resort has the equipment and manpower to get you there and back.
Vehicle Short Shuttles

Hog Creek to Galice
$25

Hog Creek to Graves Creek
$40

Hog Creek to Almeda
$35

Indian Mary to Ennis
$20

Indian Mary to Galice
$20

Ennis to Argo $30

Ennis to Graves Creek
$30

Galice to Almeda
$15

Galice to Argo
$20

Galice to Graves Creek
$25

Anything above Hog Creek
$60
(Griffin Park, Robertson Bridge,
Whitehorse Park, Grants Pass)
Vehicle Long Shuttles

Foster Bar/Trailhead - Via Burnt Ridge
$175

Foster Bar/Trailhead - Via Coast
$300

Quostant Creek - Via Bear Camp
$150
*This includes the 3% user fee enforced by the USFS.

Airport and/or Hotels

Medford to Galice (1-13 people)
$150

Grants Pass to Galice (1-13)
$100 each way

Extra stops are
$25 each

Rogue River Shuttle Map and Road Conditions (BLM)
.
Galice Resort
11744 Galice Road
Merlin, Oregon 97532
1.541.476.3818
Opening Day April 26, 2019
*Closed for the Winter
*Year round shuttle and lodging reservations.
Galice Store and Gift Shop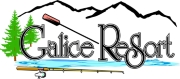 Galice Resort's Store sells everything you need for your outdoor adventure. We have water bottles, sunscreen, Rogue River area maps, water pistols and much more.
At the Gift Shop you can get Rogue River themed t-shirts, sweat shirts and hats-purchase to remember your fantastic Rogue River rafting trip!