M

usic On The Deck At Galice
From country music to the blues
, summer weekends at the Galice Resort are filled with music, dancing on the deck, and fun for the whole family. Folks from all over Southern Oregon stop by for drinks, friendly conversation, and home-style cooked meals. Your feet will be tapping to the beat of the bands or grab a partner and join us on the dance floor. Join us on the deck and experience Galice for live music on Wednesday, Friday, Saturday, and Sunday. See times listed below.
Weekly Event Specials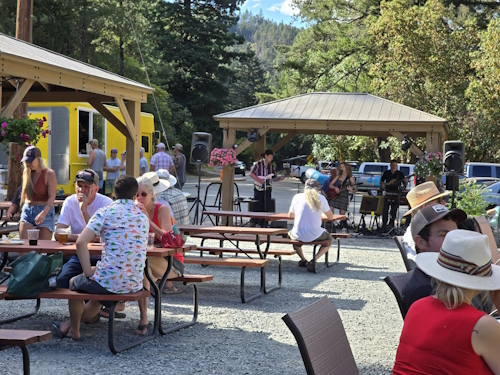 Something for Everyone! Includes weekly dinner and drink specials. Motorcycle Mondays offer specials honoring our two wheeler friends. Tall Boy Tuesdays include specials on Pabst and Busch 16 ounce beers. Why Not Wednesdays feature local beer and wine tasting, along with live bands from the area. Thirsty Thursdays offer drink specials all day on beer, wine, and kombucha. Artisan beers and wine makers, musicians and home-cooked meals create an unforgettable evening on the beautiful deck at Galice.
Monthly Music Schedule
---
Galice Resort
11744 Galice Road
Merlin, Oregon 97532
1.541.476.3818
Opening Day April 27, 2018
M-Th: 7:00 am - 7:00 pm
F-Sun: 7:00 am - 7:00 pm
Galice Store and Gift Shop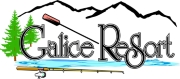 Galice Resort's Store sells everything you need for your outdoor adventure. We have water bottles, sunscreen, Rogue River area maps, water pistols and much more.
At the Gift Shop you can get Rogue River themed t-shirts, sweat shirts and hats-purchase to remember your fantastic Rogue River rafting trip!